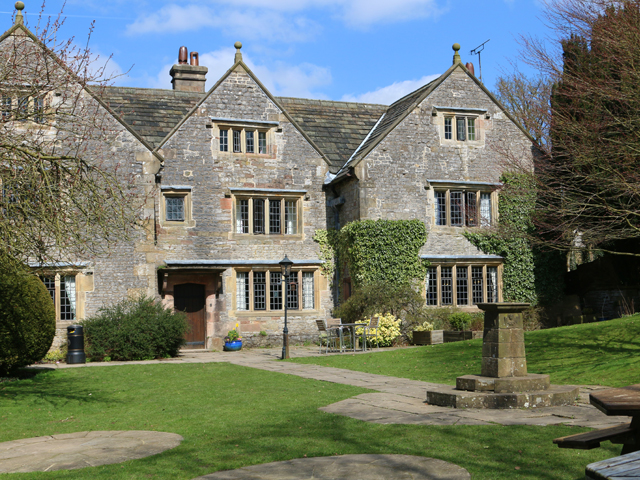 Please see information about accommodation possibilities below.
Many places get booked up well in advance so make your plans and book your overnight stays in good time. Good walkers will manage the whole 34-40 mile route in three days, staying overnight perhaps in Hartington and Bakewell. Fanatical ones may do it quicker.
Those wanting a gentler pace and plenty of time for churches and cafes will probably divide the walk over four days, perhaps adding Monyash as an overnight stay. If you would like to include a visit to Chatsworth then that will take most of a day so you might consider a five day walk with a last night in Baslow.
You can also stay overnight at the start of the pilgrimage in Ilam and the end of the route in Eyam so making a week's holiday. The permutations are endless so mix and match to suit your own party. Remember to factor in perhaps half an hour for visiting each church along the way.
As an alternative, if you live fairly locally, you could complete a section at a time on a day trip. The continuity of a classic pilgrimage, the sense of getting away from it all for a good length of time, would be lost but at least it would be cheaper and easier to organise. All you will need is a party with enough cars to park them at both ends of each day's walk.
Accommodation Possibilities
There are many accommodation possibilities along the route in:
Ilam

Alstonefield

Hartington

Hurdlow/Sparklow

Monyash

Over Haddon

Bakewell

Baslow

Calver/Curbar
and in one or two places in between!
There are B&B options, pubs, hotels, youth hostels, camping and caravan sites along the way.
The web address for Youth Hostel booking is YHA.org.uk
and for Dovedale House at Ilam is dovedalehouse.org
Some people like to stay in one place for their pilgrimage, using two or more vehicles, positioning them at the start and end of each day's walk. If you would like to combine your pilgrimage with staying at a Christian holiday and retreat centre try the lovely Vicarage Farm near Tideswell www.vicaragefarm.co.uk. Vicarage Farm offers self-catering or B & B and can take groups of up to about 20.
The quickest way to find accommodation on websites is probably to type in: 'accommodation (or B&B) in Ilam' etc